About
The Journal
JBBT is a scholarly academic journal and a forum for the scientists, researchers and academicians to publish their original research work and discuss it critically. JBBT follows peer review process in selecting research publications, where experts of the relevant field evaluate the research work presented and certify that whether it is written as per the required research pattern.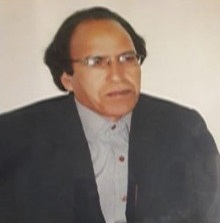 Professor
Dr. Muhammad Gulfraz
Editor-in-Chief
drgulfraz@jbbt.org
JBBT: Journal of Biomaterials and Bio-products Technology
Journal of Biomaterials and Bio-products Technology (BBT) is a multidisciplinary open access journal that provides a platform for rapid publications of quality research materials after an exhaustive review by experts. JBBT is dedicated to publish innovative research material on quarterly basis covering novel and innovative aspects of all biological sciences.
JBBT currently publishes scientific research materials for the academic purposes. The professional researchers may send their manuscripts through email attachment to the editor for publications in the field of biomaterials and bioproducts including biotechnology, bioenergy, natural sciences, biomedicines, biological sciences, agriculture and food sciences, environmental science, chemical sciences and health sciences.
JBBT provides an active platform to the scholar scientists for publishing and distributing their research work around globe with all possible channels.